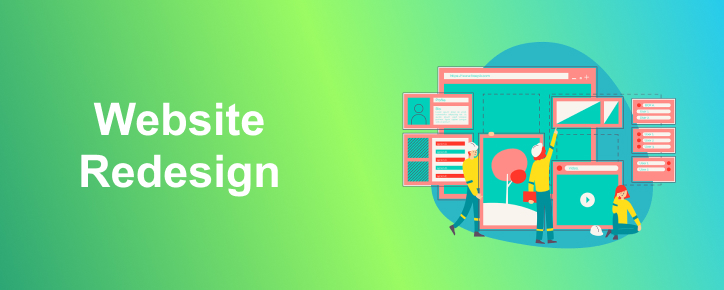 Website Redesign
Website redesign refers to the process of improving or changing the visual appearance, functionality, and content of a website to make it more appealing, user-friendly, and effective in achieving its goals. This can involve a variety of changes, such as updating the website's layout, colors, graphics, navigation, and content to better reflect the brand or organization's message and goals.
Redesigning a website can be a complex process, involving multiple stages such as planning, research, design, development, and testing. It typically starts with identifying the website's goals, target audience, and key performance indicators (KPIs) to ensure that the redesign meets the needs of both the business and its users.
When Other important steps in the redesign process include conducting a thorough audit of the existing website's performance, content, and design, identifying areas for improvement and creating a detailed plan for the redesign. This may involve working with a team of designers, developers, and content creators to create a new visual design, optimize the website's structure and navigation, and improve its usability and functionality.
Overall, a successful website redesign can help improve the user experience, increase engagement and conversions, and drive more traffic and revenue to the site.