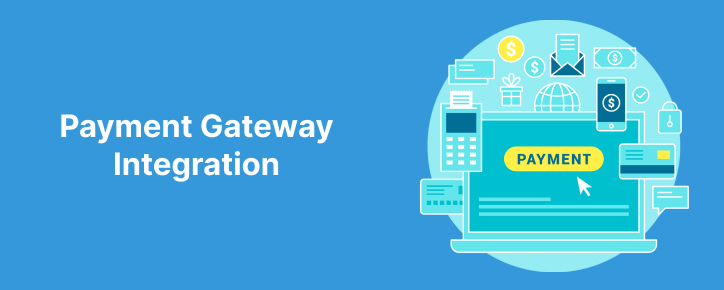 Payment Gateway Integration
Payment gateway integration is the process of connecting a website or application to a payment processing network, allowing users to securely and conveniently make payments for goods or services online. A payment gateway is a technology that facilitates online transactions by transmitting customer payment data securely between the website or application and the payment processor.
The integration process typically involves working with a payment gateway provider to obtain API keys or other credentials needed to establish a connection, and then implementing the necessary code in the website or application to communicate with the gateway.
The payment gateway typically handles the complex security and encryption protocols necessary to protect sensitive customer information, such as credit card numbers, during the transaction process. Once a transaction is complete, the payment gateway provides confirmation back to the website or application, which can then display a confirmation message to the user and proceed with delivering the purchased goods or services.
Popular payment gateway providers include Stripe, PayPal, Authorize.net, and Braintree. Integration with multiple payment gateways can be necessary to support different currencies or payment methods, such as credit cards, debit cards, and digital wallets.