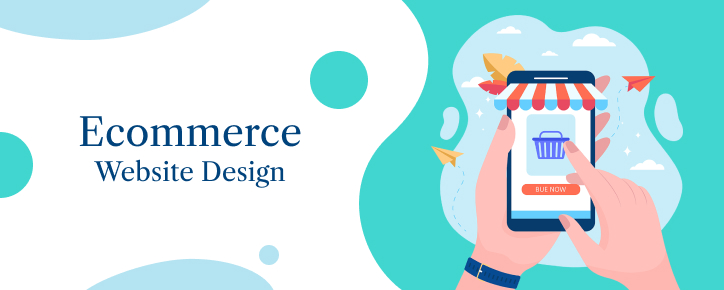 Ecommerce Website Design
Designing an ecommerce website requires careful consideration of various factors to ensure that it is user-friendly, visually appealing, and able to convert visitors into customers. Here are some tips for ecommerce website design:
Keep it simple: A clean and uncluttered design makes it easier for users to navigate and find what they're looking for.
Make it easy to navigate: Use clear and concise navigation menus that are easy to understand and make it easy for users to find the products they're looking for.
Optimize for mobile: With more and more people using their mobile devices to browse the internet and shop online, it's essential to ensure your website is optimized for mobile devices.
Use high-quality images: Images are one of the most important aspects of an ecommerce website, as they can make or break a sale. Use high-quality images that show the product from different angles and in different contexts.
Make the checkout process simple: The checkout process should be straightforward and easy to complete, with minimal steps and distractions.
Use customer reviews: Including customer reviews on your product pages can help build trust with potential customers and increase sales.
Use clear calls-to-action: Use clear and concise calls-to-action throughout your website to guide users towards making a purchase.
Ensure fast page loading times: Slow page loading times can frustrate users and lead to abandoned carts. Optimize your website's speed to ensure fast loading times.
Make it easy to contact you: Include clear contact information, such as a phone number and email address, on your website to make it easy for users to get in touch with you.
Ensure website security: Customers need to feel confident that their personal and payment information is secure when shopping on your website. Use SSL encryption and other security measures to protect your customers' data.